Taco Truck.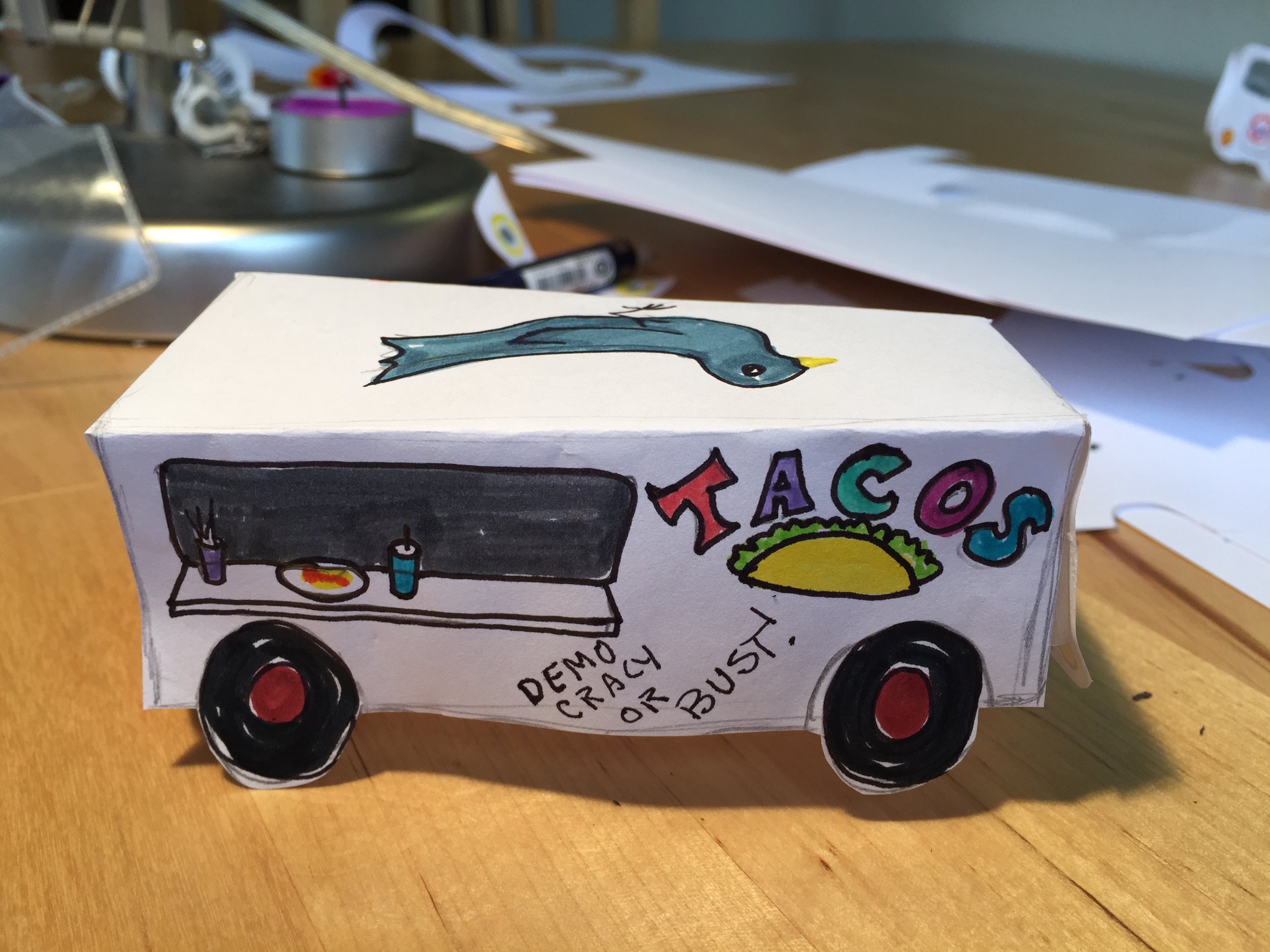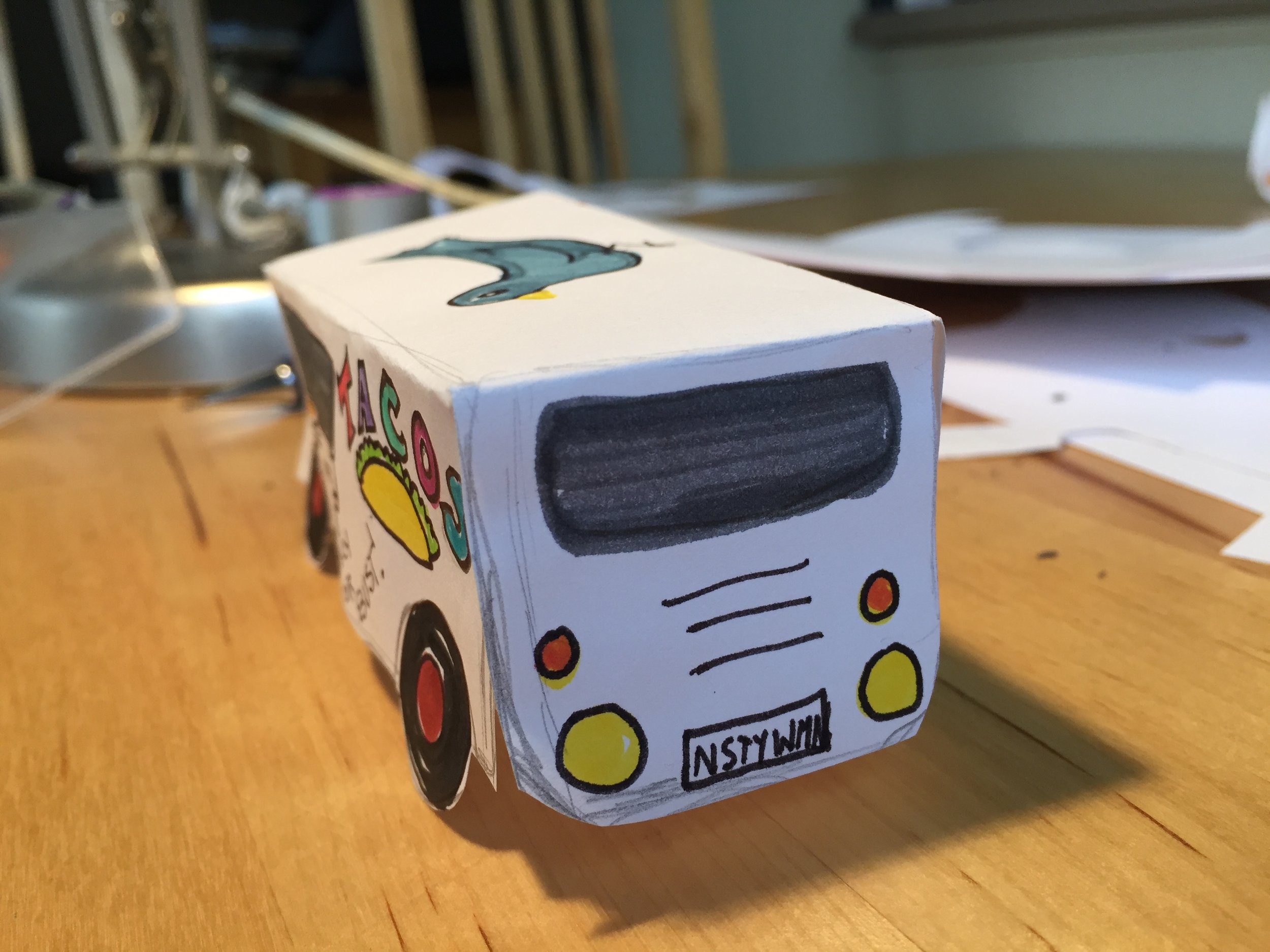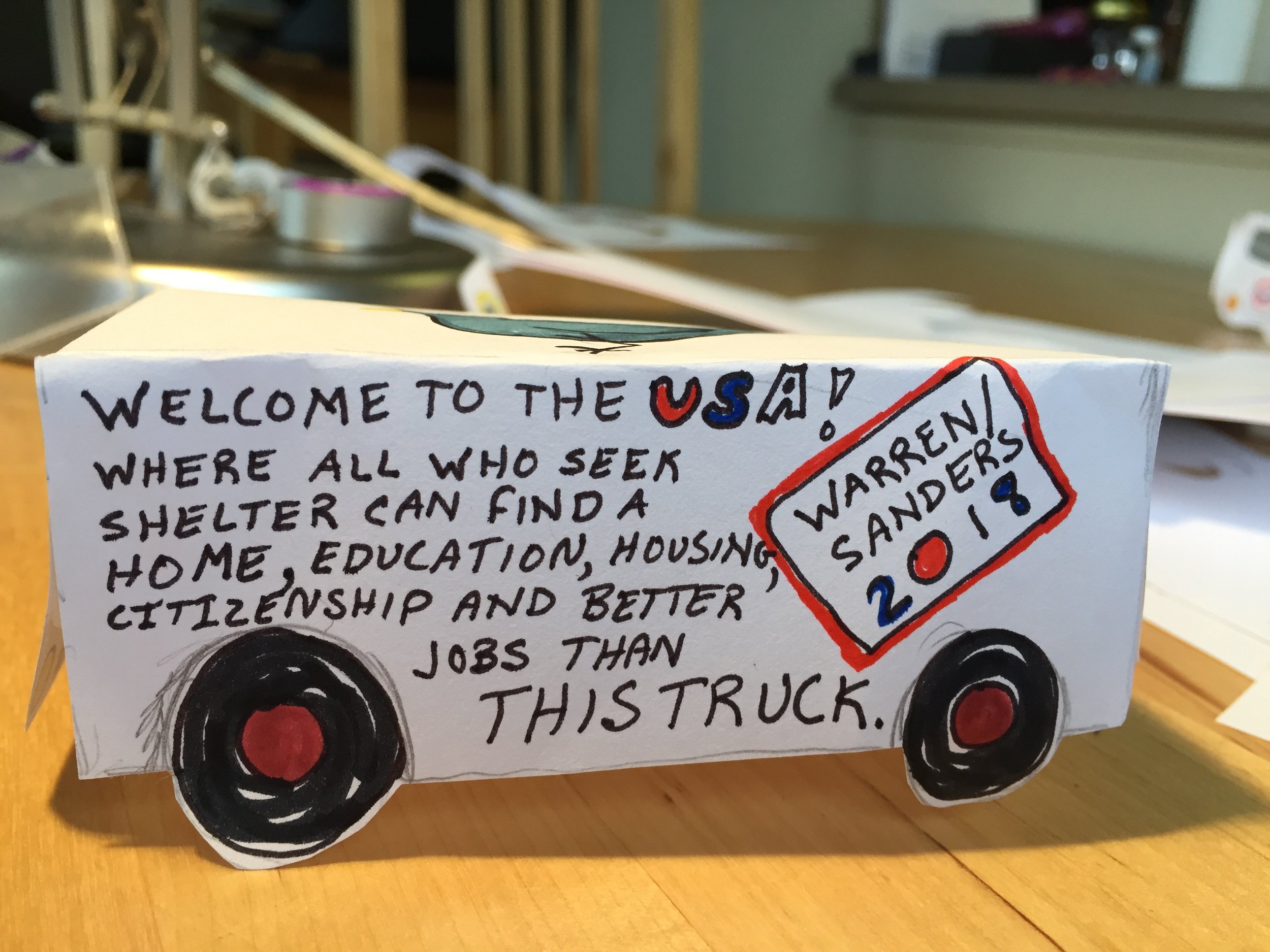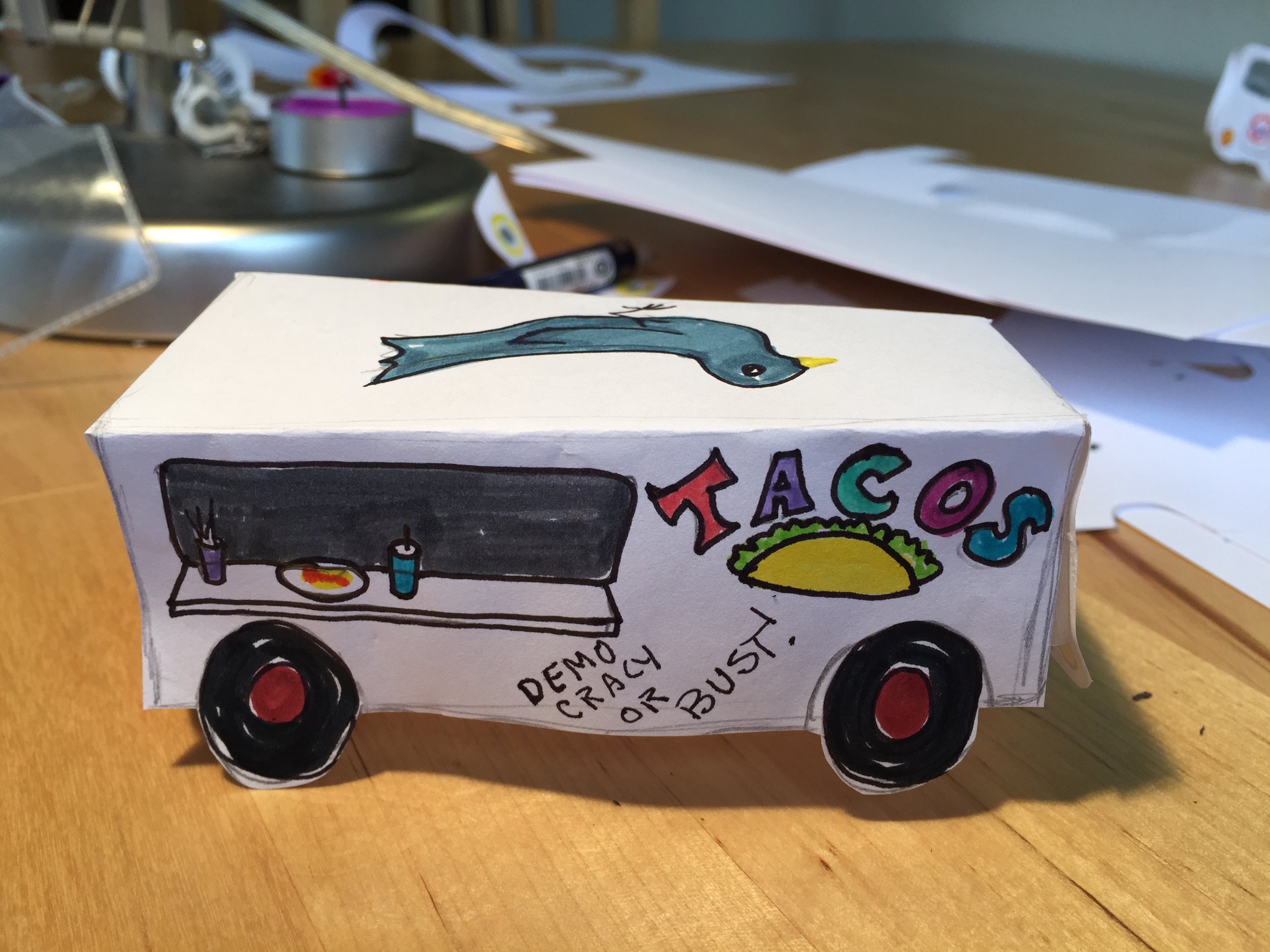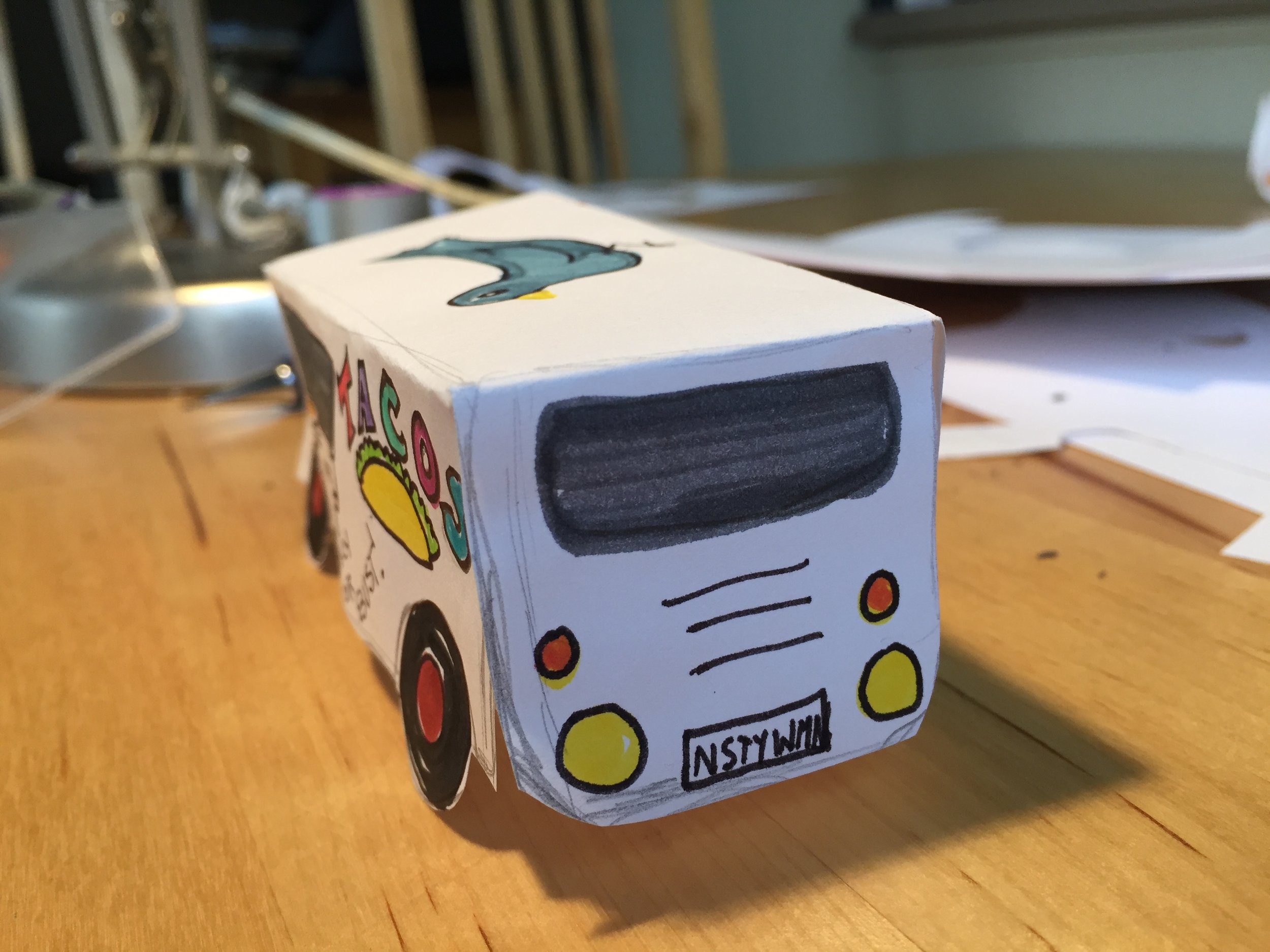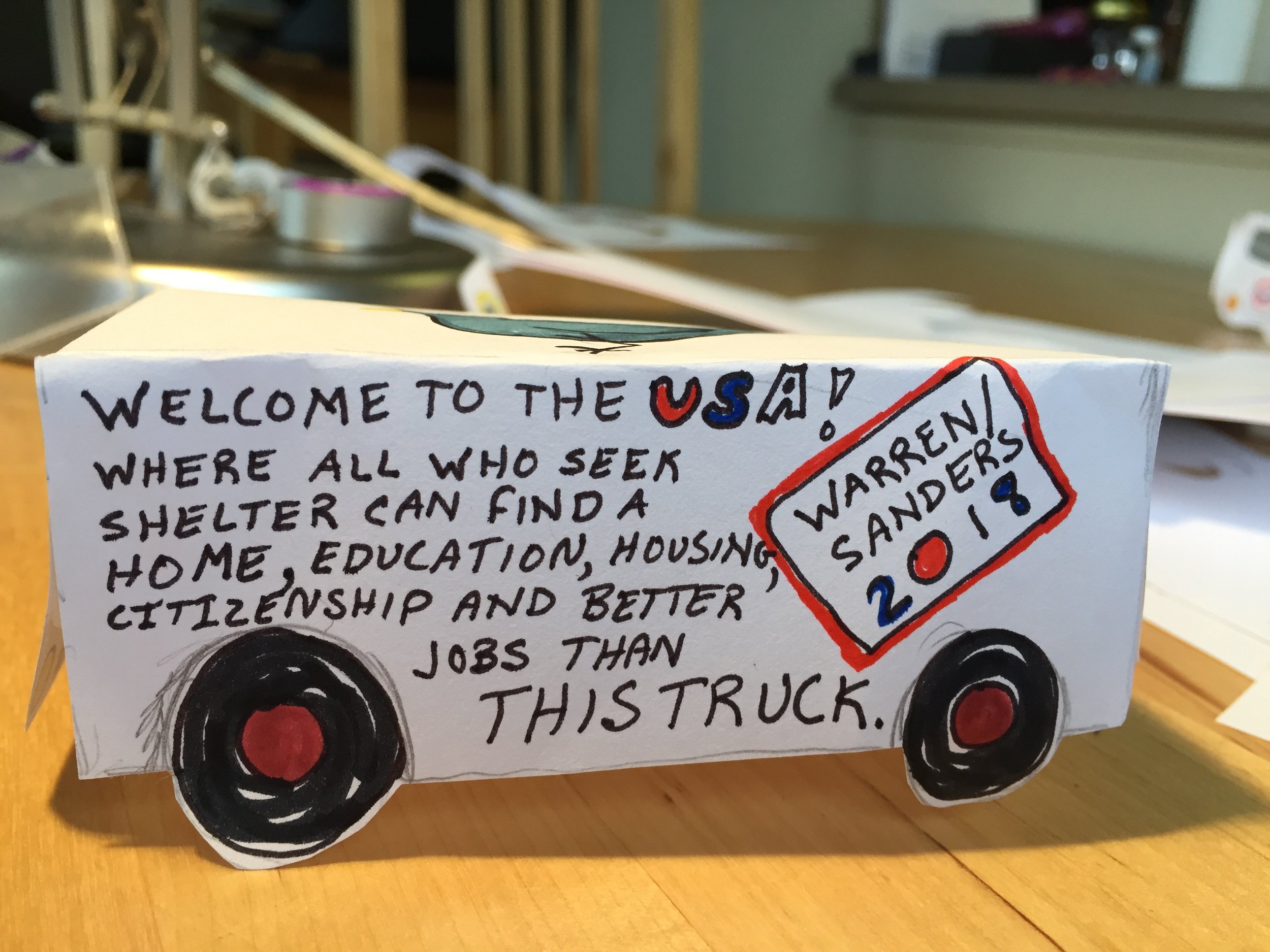 Taco Truck.
These one-of-a-kind Taco Trucks hark back to the words of Trump surrogate, Marco Gutierrez, who warned us of the delicious consequences that will result if Mexicans immigrate to the US.
These one-of-a-kind folded paper taco trucks have been lovingly decorated by hand for your enjoyment. They can be used as holiday decorations, gifts to your progressive or Trumpista friends and family as a witty twist on the "taco trucks on every corner" comment by Marco Gutierrez, the Trump surrogate. These trucks remind us that we, the citizens of the United States welcome new immigrants from all nations with paths to citizenship, housing, education and much better jobs than selling tacos out of trucks.
All proceeds go towards progressive political causes.